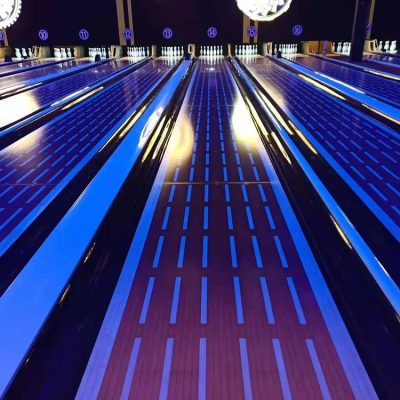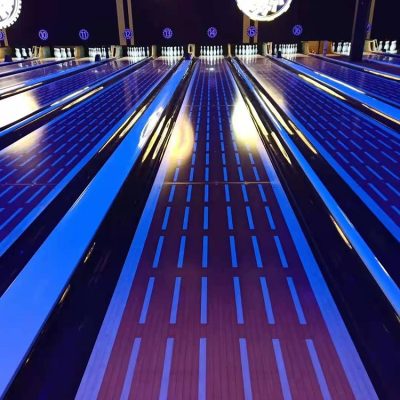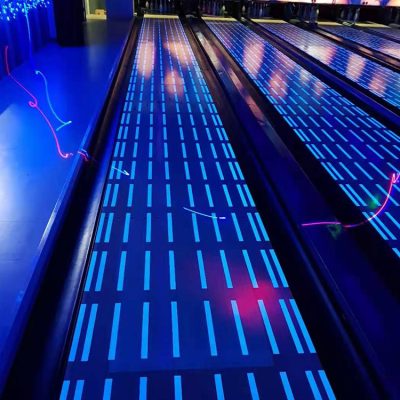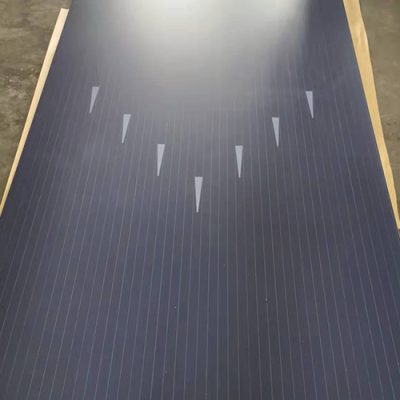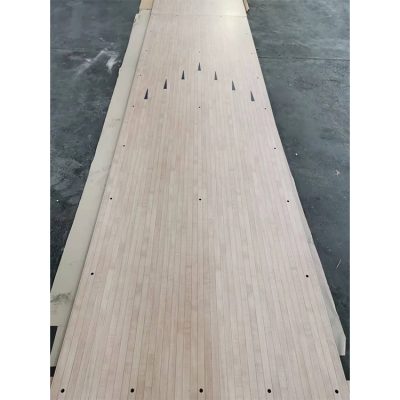 Name
Bowling Lane
Type
Mini Bowling with Projector Pinsetter
Packing
Pallet
Features
-Compact in Size-Glow in The Dark Effect
-Trouble Free and Save Cost
-Durable and Good Experience
Size
8m*4.5m*1.5m
Weight
1.5kg
Color
as photo or customized
Shipping way
by sea
Warranty
3 years
MOQ
5 set
Technical Requirements for Bowling Alley Design Fairway Specifications (Alley) The fairway is 19.152 meters long (62 feet 10 and 3/16 inches). The distance from the throw line to the center of the first pin (pin 1) in the pin area is 18.288 meters (60 feet), and the pin area is the remaining 0.864 meters (3/16 of 34 inches). ). The width of the fairway is limited to within 1.042 meters (41 inches) to 1.066 meters (42 inches). Auxiliary fairway (Approach) The length of the auxiliary fairway from the front end to the throwing line (but not including the throwing line) should be at least 4.572 (15 feet), and the average course has a 4.87 meters (16 feet) auxiliary fairway. When designing, consideration should be given to the seating area for rest and waiting, as well as the size of the spinner and the size of the rear maintenance access. Note that the fairway should be an even number, and a ball return machine is shared, with exceptions for individual VIPs and special lanes. For details, please ask the manufacturer for information. The two major companies, AMF and Brunswick, have domestic agents. All are standard lanes approved by the Professional Bowling Association of America (pba). When choosing a venue, the geometric dimensions (length, width, height) should be considered first. The best arena length should be more than 30-31m (excluding the bar), preferably not less than 28m; the clear width of each fairway should not be less than 1.7m. The height of the arena should be above 3m. If it is lower than 3m, a higher space should be reserved as much as possible.
Gutters are located on either side of the fairway, starting from the foul line, running parallel to the fairway and extending to the back groove. Ball Pit: The area where balls and bottles fall. Guards: The sides from the vertical pin area to the ball pit are made of wooden boards made of fibrous materials. Backboard: The backboard shall not exceed 5.08 cm and fit snugly at the rear of the fairway. At any time, the distance from the center line of the No. 7, 8, 9, and 10 bottle placement points to the outer end of the back panel shall not exceed 12.7 cm. Ball Return Device: After the ball is thrown, the bowling ball is returned to the automatic mechanism in the area in front of the scoring table. Scoring table: A table for scoring, including double seats, projection devices, player seats and other equipment. Modern bowling alleys are equipped with computerized scoring systems and pin selection devices.