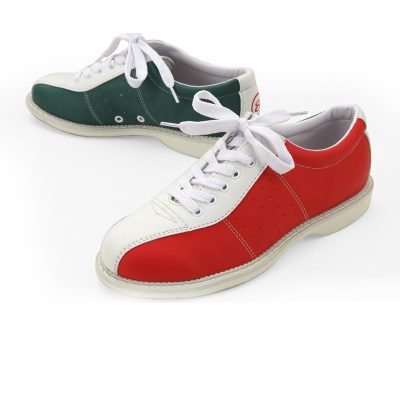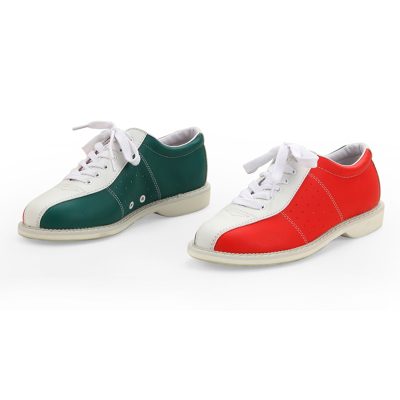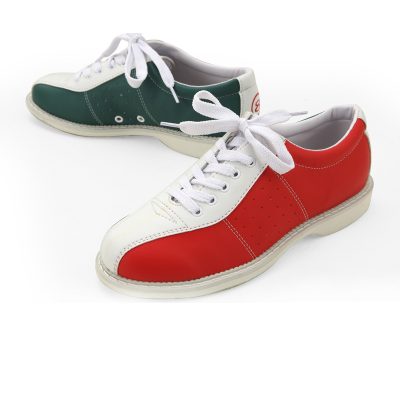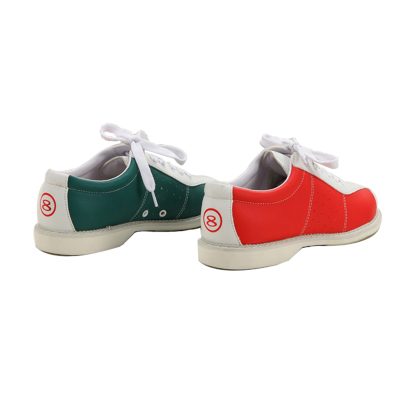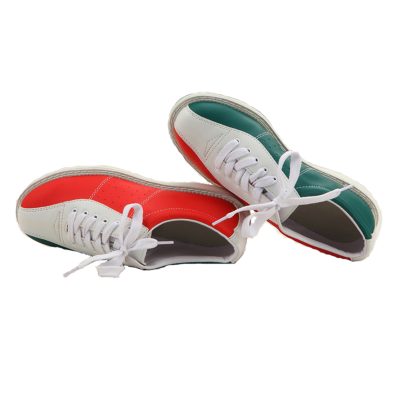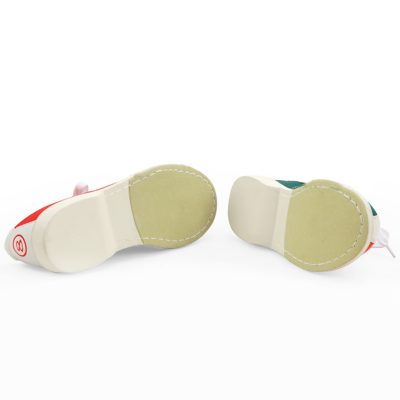 | | |
| --- | --- |
| Product name | Bowling Shoes |
| Material | Canvas, Cotton, Nylon. |
| Size | 40–45 |
| Colors | Pantone swatch |
| Weight | 430g |
| MOQ | 10pcs |
| Packing | PP bags and colorful box or customized |
| Sample time | 5-7 working days |
| Payment  terms | Paypal, Payoneer, L/C, T/T, Western Union, Money Gram. |
| OEM/ODM | Customized as clients' demands and original design. |
| Condition | New |
| Quality | High Grade |
Bowling shoes have another name called yin and yang shoes. One shoe is used for sliding, the sole is smooth, and the friction force is small, and the other shoe is used for braking. Generally, the sole has edges and corners, and the friction force is large. Choose a bowling shoe that suits you, neither too big nor too small for comfort. General bowling shoes are designed for right-handed players. Left-handed players should pay special attention to buying shoes with sliding pads on their right feet. Bowling is entertaining, interesting, competitive and skillful, giving people physical and mental exercise. Because it is an indoor activity, it is not affected by external conditions such as time and climate, nor is it restricted by age. It is easy to learn and play, so it has become a special sport suitable for all ages. In order to be at your best during bowling, bowling shoes are essential. It is for this reason that the left sole is covered with a layer of soft leather, so that it can glide smoothly during the approach (the opposite for left-handed players), and the heel and the other sole are rubber materials to increase the right sole and the ground. The friction of the left foot makes the sliding motion of the left foot more complete, so as to cushion the rest of the body.
The bowling shoes in the arena are generally public, and because they are public, there is no way to judge whether the player is a left-handed player or a right-handed player, so the soles of the two shoes are the same, red and green, or gray and green. Glide is possible. The private bowling shoes will distinguish between the left and right hands, and the shoes of the general right-handed players, the shoes of the left foot are sliding shoes. Left-handed players do the opposite. Usually there are two holes on both sides of the shoe to facilitate perspiration during exercise. At present, bowling shoes can be divided into two categories according to their functions: "replaceable soles [and heels]" or "non-replaceable soles". The former can adjust the sole sheet of the sliding step under different aisle conditions, so as to enhance the player's adaptability to the aisle with different sliding and astringency. It is the shoe of choice for most professional players. Its advantages are mostly leather materials, good air permeability, complete functions, flexibility and durability; the disadvantage is that the price is relatively high.