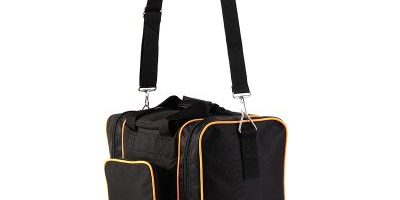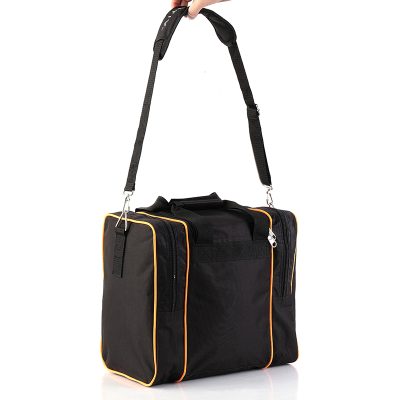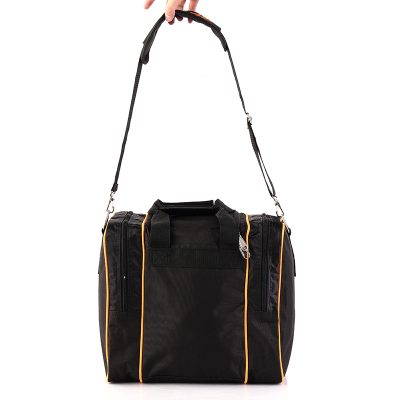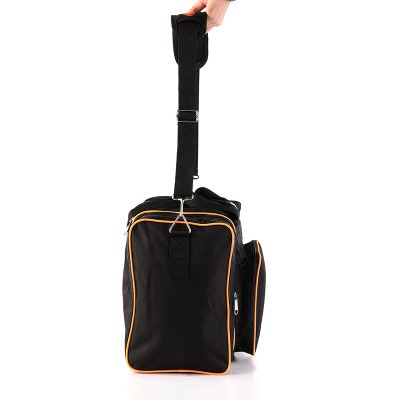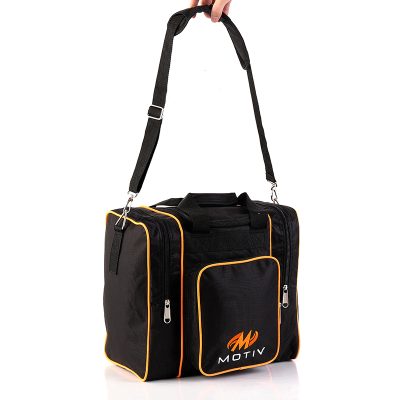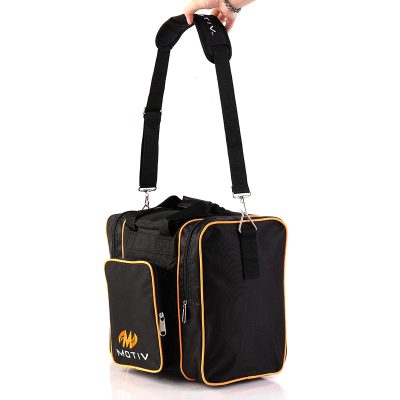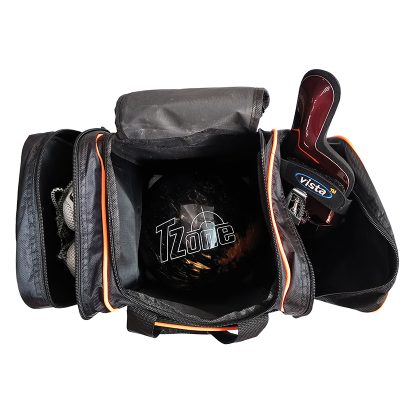 Product name
Bowling Bag
Size:
26 x 18 x 15 inches
Weight
760g
Material:
polyester
Details:
*polyester material,strong and durable

*high quality zipper

*easy to carry

*stuitable for sport

*well workship and high quality

Customized:
Logo, color,  material, design, size etc.
MOQ:
6pcs
Sample Time
5-7 Days
Delivery Time
For stock within 7-10 days, for OEM within 15-35 days
Packing
Opp bag/Carton
A bowling bag, as the name suggests, is a bag used to hold bowling balls. The function is to hold the bowling ball and protect the bowling ball. When holding the ball, the posture should be correct, the arms should be clamped under the armpits, the body and shoulders should be straightened, and the original half-squatting posture should also be changed to an upright position, because if the leg posture is half Squatting also consumes energy. Any bending action will consume energy. It is best not to swing the ball in front of the chest when holding the ball, because many people will inertialy swing the ball to the back to the right. The ball should be held in a position parallel to the right shoulder, and then dragged with the left hand. If the ball is placed in front of your chest, you should first move the ball to a position parallel to your right shoulder when swinging the ball. When swinging the ball, lower the originally bent arm and straighten it and swing it straight back. This posture is very important. The higher the position of holding the ball , The higher the back swing, the faster the ball will be. However, many people's back-swinging posture will be off, and special attention should be paid to the armpits still clamped and the hands still straight. When the shot is released, the hand is still straight and cannot be bent. Do not use force, because the ball speed will naturally increase if the posture is correct.
In addition to the weight of the ball, when choosing the ball before you start, you should also pay attention to the size and distance of the hole on the ball, which should be suitable for the size of your hand. The house balls in the bowling alley and the custom-made balls have different ways of holding the ball because of the hole, which will affect the weight of the ball. If the valuable ball is not properly kept, it will be scratched and covered with dust, which will affect the appearance and use.  Professional players generally use a three-ball bag or a four-ball bag. Relatively speaking, the price of a single ball bag is relatively cheap. Because it is just a bag that can hold round balls, there is no bracket.