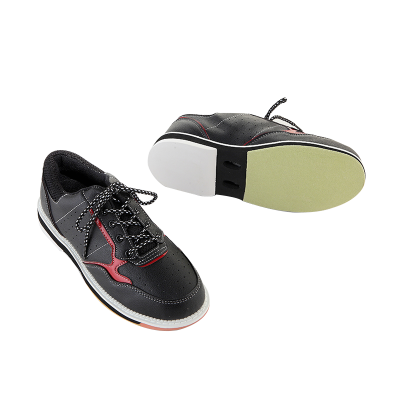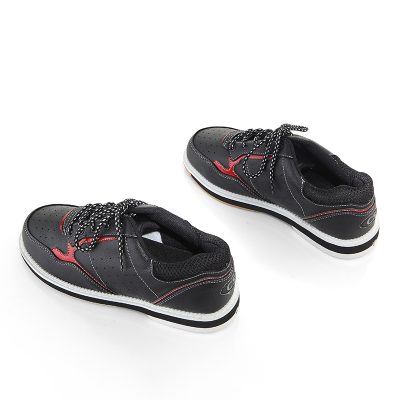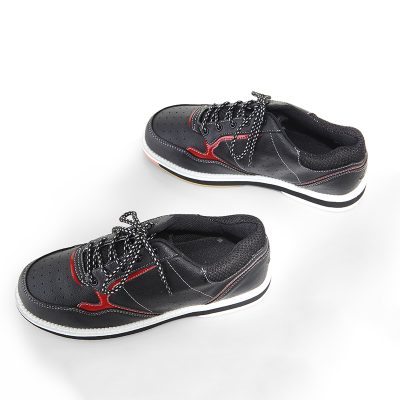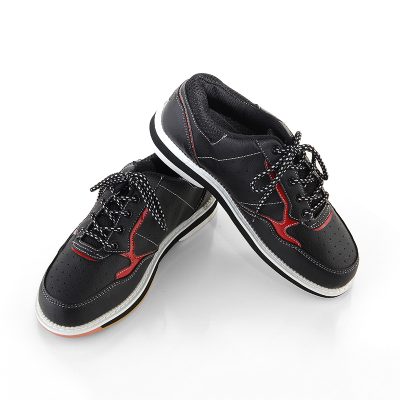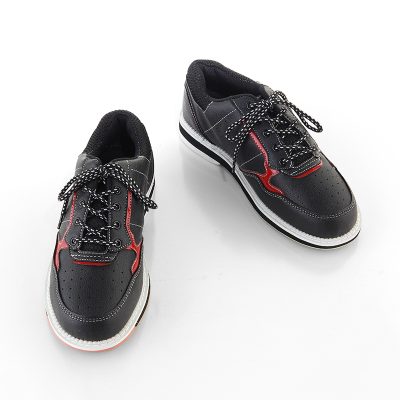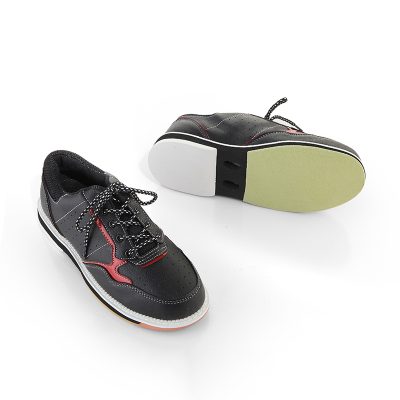 | | |
| --- | --- |
| Product name | Bowling Shoes |
| ODM/OEM | Accepted |
| Sample Service | Accepted |
| Color | As photos,or as your request |
| Size | EU 41–46 |
| Weght | 675g |
| Feature | Fashion\comfortable\durable\Breathable\Lighted |
| Type | Casual Sports Shoes |
| MOQ | 7 |
| Product Keywords | shoe sneaker,running shoes, bowling shoes |
| Product name | Bowling Shoes |
Be sure to wear bowling shoes on the fairways! Sneakers, climbing shoes, slippers, baby shoes, any kind of shoes are good, but you can't stand on the fairway! Because the soles of bowling shoes are different from ordinary shoes, in order to help you slide before losing the ball, our soles are smooth. If you step on the fairway with other shoes, it will not only damage the fairway, but also sand When the stone is brought up, it will hit the street every minute when sliding. Generally speaking, bowling shoes can be picked up as long as you go to the counter. They have shoes of different shoe sizes. Of course, this is charged, so it is recommended to wear shoes or bring your own socks to play (because you have to pay for socks). Speaking of bowling shoes, these shoes can only be worn on the fairway. If you want to go to the toilet or go farther, you have to put on a shoe cover, so as not to step on the sand and damage the soles. Really good players should stick to playing The four-step method of bowling, so that the ball can be shot smoothly and smoothly. The last step is particularly critical, requiring the center of gravity to be lowered and the ball to be sent to the fairway smoothly, so the player is required to slide in the last step, so the shoe material of the sliding foot is made of special materials, which is convenient for smooth sliding and will not make the player fall.
Bowling shoes must be changed when entering the pitching area. Bowling shoes have different soles on the left and right. Bowling pros and pros have individual shoes. For those who use the right hand to hold the ball, the sole of the right shoe will have rubber, and the sole of the left shoe will have leather or cloth, which is intended to facilitate the action of sliding. Conversely, for those who hold the ball on the left, there will be leather or cloth on the sole of the right shoe. The bowling alleys provide public shoes with leather or cloth on both feet.
Bowling shoes are important equipment for athletes to achieve good results. Generally, there are two kinds of general-purpose shoes and yin-yang shoes. The universal shoe has leather soles on both the left and right feet and can be used by both right-handed and left-handed players.the opposite is true for left-handed players. The yin and yang shoes are all sewn with thread.